(Be sure to read "How do you know so many authors PT. 1")
"YOU CAN TAKE HIM IN AN AMBULANCE IF YOU GET IT HERE IN TEN MINUTES!" the Nurse bellowed. The Doctor stood in my room with a look on his face that said "WTF, I CALL THE SHOTS."
At this time, everyone was sure I was going to die.
All of this happened during a friends birthday party--her parents were in the E.R., my grandparents, cousins... Everyone and their third cousin twice removed. The Ambulance arrived and I was whisked away by an old man and a young man who seemed to have chronic ADD.
***
I laid in the back of the ambulance. "So... Devyn, how have you been.", vulgar words flew threw my mind. Hello I am FAKING DEATH* I am doing HORRIBLE. It seems that he did not want me to DIE on his watch, I wanted to touch his face and say "It's okay chronic ADD boy, I wont die. I have authors to meet!"
"You have been to New York!? Oh wow, I went to this one shop they sold..." This was the time, I closed my eyes and practiced my death scene. I was lost to the world... That is until I arrived at the hospital.
***
Once I arrived at the hospital.
I was awoken, YET AGAIN, by a doctor screaming at a nurse**.
"ARE YOU AN IDIOT, GET ANOTHER IV IN HIM. WE CAN'T GIVE HIM ANTIBI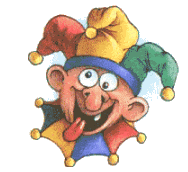 OTICS AND A NORMAL IV AT THE SAME TIME!" the Doctor screamed. "I WAS TRYING TO WAKE THE KID UP!" the nurse retaliated. I was not fully awake. This did not stop them from stabbing the same needle into my arm four times.
I sat in the hospitals ER Children area, while the foreign doctor kept looking into my room making faces at me and laughing. This would be amusing if I was THREE YEARS OLD. I was trying to FAKE DEATH not laugh at some doctor.
Long story short the doctor decided that I was in critical condition, because I was not responding to her antics.
PART THREE -- TOMORROW!
--WILL DEVYN SURVIVE THE PICU?! HOW WILL DEVYN MEET A BEST SELLER IN THIS CONDITION!? FIND OUT ON THE LAST DAY OF BEDA!
Comments are DANDY!
XO
*= No I was really knocking on deaths door.
**= Dear doctors, learn a proper bedside manor!