(Be sure to read "How do you know so many authors PT. 1 & PT. 2")
The PICU, (Pediatric Intensive Care Unit), is a very boring place.
People in the PICU you are either drugged out of their minds--or on the brink of death. Luckily for me they did not feel the need to make me anymore loopy then I already am. So I sat in my bed and threw balls of tape at my nurses*.
After two hours of close observation they decided I was not going to die and did not need this close of an examination. This could have thrown my ATTEMPT OF DEATH scheme off its course HOWEVER, the PICU were the only people not fooled by my master plan!
At this point I had been awake for 24 hours, anyone could have told me to go to sleep and I would not have listened, I am too nosy. However, when your body decided you have tried to die enough for the day--it MAKES you sleep.
***

I awoke in a room of my own, my name scribbled on a plaque. I snickered "Hehehe, My plan is all going well--now its time for OPERATION BEST SELLER."**
I jumped on a computer, which was conveniently connected to my bed and popped an e-mail to an author. I have the original e-mail somewhere, But I'm not going to find it. So I shall AD-LIB!
"HAI,
I R DYIN. I MAY DIE 4RM IT.
I R @ HOSPITAL, AND R NEEDIN U 2 SEE ME.
SO I DONT DIEZ.
IF U KAN DU THIS.
THAT WOULD MAKE MEH GRATEFUL.
TNX.
DEVYN"
Like I said, that is ad-libbed.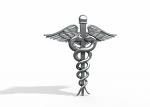 I received an e-mail back assuring me that the author in question would do everything in her power to try to see me in the hospital***. At this point I demanded that my I.V.s be removed--I was NOT going to try and take another shower with tape wrapped around them.
I am a MALE**** so I have HAIR on my arms. HAIR + TAPE = WTFAREYOUDOING!?
After my shower, I decided to start dying again. This is ALSO the point where the hospital decides they want to SWITCH ME TO A DIFFERENT FLOOR. I start to panic, How is the author supposed to find me if I am on a new floor?!
I did the only thing I knew how to. Try to die once more! It worked. I kept my room.
I sat in my bed, freaking out--convinced that the author was unable to fit me into her busy day. I was fine with that, I know authors are indeed busy--but I didn't lose hope.
JUST THEN, A black haired woman (with a white streak in it) popped her head in my room. "Uhhh... are you Devyn?****" she asked "Yes!" I exclaimed! "Well, Oh, I'm Holl..." Before she could finish her sentence I jumped out of my bed and exclaimed "HOLLY BLACK, YOU ARE HOLLY BLACK, YOU DON'T HAVE TO TELL ME YOUR NAME!!"
However, as I was jumping out of my bed (they had previously hooked up my port--which is like an I.V. in my chest) my port line snagged on my bed. I did an odd jerking motion and Holly's eyes bugged out of her head "Settle down!" she said unsure if she should laugh or scream for a nurse.
A few seconds later another woman appeared in my room with a giant grin on her face. Cassandra Clare. Two amazing authors at the same time--I must be amazing at this DYING thing!
At THAT my friends.
Is how you meet authors.
From there on I assume Holly and Cassie went to the high author council and told every author of the land to talk to Devyn Burton the amazing--as he could die at ANY possible moment--and they know it to be true because they had WITNESSED IT!
Little did they know I am an amazing ACTOR!*****
And there you have it, the 100% foolproof way to meet authors!
COMMENTS ARE DANDY!
XO
*= Out of all fairness, the nurse watching me was checking his Myspace. I could have DIED while he was reading his BFF's blog!
**= Seriously at this point--I had no strength at all. I have a virus attacking my whole body.
***= I had talked to this author for three years prior to this VIA Snail Mail and E-Mail--and was planning to meet her at a book event (which happened to be in the same town as the hospital in question!)
****= A male with a SOMETIMES Female sounding name, we are not getting into that. This is JUST to appease Gen.
*****= Not really, My body just hates me and is an AMAZING KILLER.